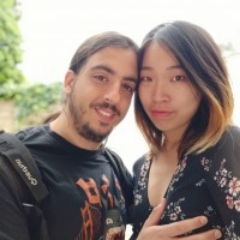 We're an interracial couple who love each other deeply.
In our videos, unlike most Asian erotic films, what we want to show is an Asian girl who enjoys sex, takes the initiative, likes and enjoys BDSM (ฅ´ω`ฅ)
You can find us on Pornhub and xvideos for now, but we'll soon be on many more platforms 🙂
Feel free to leave your suggestions in the comments form below. We're still beginners, but we're trying to improve and make better content every day.
Thanks for watching!